Korinna K.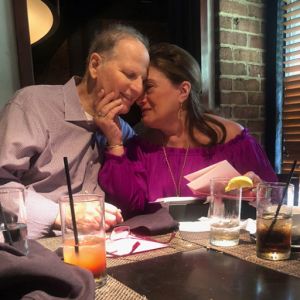 About Korinna K.
Denise, my mom, was the most selfless and loving caregiver for my dad, Dennis. Yep. Their names were Dennis and Denise. I used to tell people they changed their names to be that much more in sync. They met in 1972, the day before my dad left for Vietnam. My mom's brother, who was my dad's colleague in the Army set them up. My dad said he saw sparks the moment he met her, and all he could think about was how quickly he could get back home to marry her after he left for war. While heroically serving in Vietnam, he was exposed to Agent Orange.
He knew how he was going to die long before he told my sisters and I. In 2005 his PSA score shot up, and he had his prostate removed. Over the next 13 years he had chemo and radiation and lots of other treatments. He met with the best doctors he could find and even debated trying expensive untested treatments when he got desperate. Throughout it all, for 45 years of marriage, my mother never left his side. Throughout his life, he served in the US Army Corps of Engineers for 20 years, grew his business, volunteered to help countless causes, she encouraged him and loved him. Dad was a strong charismatic man, but he maintained he would have never accomplished any of it without mom by his side. She was his rock. She was his reason for pushing for greatness.
As the cancer ravaged his body, Dad did his best to shield us from his pain. He even tried to hide it from mom. She knew him too well and barely slept through the night the last year. She made sure to give him cool packs if he was fevered, helped him to the bathroom when he could barely walk (because of course he refused a walker), cleaned up messes, helped him dress, and most importantly to him, make all his favorite foods. The most amazing thing; she allowed him to still feel able to be himself. We wanted to coddle my dad, and force him to let us care for him. He didn't want that. He wanted to go out the way he wanted, with strength. She allowed him to do so.
My mom, Denise, is a hero. Today, six months after my dad passed away, she puts on her lipstick every day and does her best to move forward because she knows my dad is watching and would want her to stay strong. If nothing else, I'm happy to know someone else out there knows how amazing my both my mom and dad are.
Share on: Facebook | Twitter
Read More | Submit your Story