Francis M.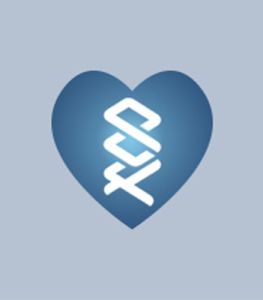 About Francis M.
I can make this more melodramatic if that's what you want. However, this is the short form, which is more my style.
I met Bobbi at one of the first paper-form dating sites. We are now over 70 years old.
My PSA numbers went into the high 20s, and we went to the care center in Portland, Oregon for treatment. Bobbi is a retired LVN, and she went with me like a guardian angel and good friend.
The robotic surgery went well enough, but the hospital released me a day too early, and the pain became almost unbearable about halfway home to Mt Shasta. She pulled in to several drug stores and finally finagled the Medicare prescription for some relief.
A few months later the PSA tests looked good, but later began to climb. She got me into another local prostate doctor, and soon I was getting radiation treatments. After several months of that, with no serious reactions, the PSA went down to a reasonable level of about 2. The doctor approved, said that it may fluctuate, but looked good.
It's been about a year now, the number is about 2.8, and we are wondering, but will go see the doctor again next month. It's a big question as to whether its just the way I am, whether I really had cancer, or my numbers just move around from diet, attitude, or exercise. All things considered, we are both in relatively good health for our age.
The heartfelt part of this prostate story is our reaction to each other. Bobbi lived in a little junky trailer in a farm lot 60 miles south in semi-desert forest. She was unemployed and living on social security and part-time EMT work. I owned a small house, was retired on a reasonable pension, and had some space to share.
We live frugally and give free garden help and music to our local area, mostly churches and retirement groups for music. We also often give away musical instruments and birdhouses as materials and repairs become available. We do conservation activity.
Bobbi had some medical bills that ran around $300,000 or so, and the bill collectors were always after her. If I married her, the "Deep Pocket" lawyers would immediately come after me, and she would also lose her social security if I paid her. My gratitude was to give her free living quarters and a garden, much better than a small dirty trailer in the forest. I never paid her, she never paid me, and we were too old for hanky-panky.
When she moved in, I was surprised to see five dogs with her, all rescues. Two have passed on, but the three dogs left keep reminding us that a little love goes a long way in both dogs and people. All five of us are somewhat salvaged or rescued by surgery.
The bottom line that makes this story of prostate care-giving unique? It is one of strong mutual love and gratitude that graced well. The meaning of love is not a bunch of emotional demonstrations, but as the Book says, what you do for one another.
Now that's love.
Share on: Facebook | Twitter
Read More | Submit your Story